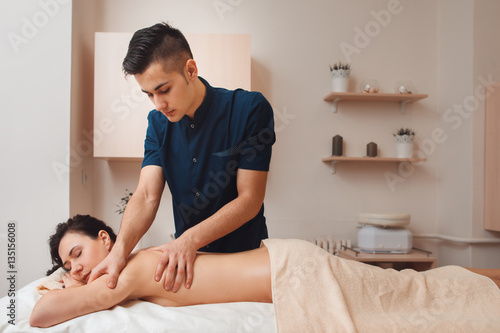 SMALLBONE CHIROPRACTIC
Smallbone Chiropractic
a chiropractic clinic in New Zealand. It is located on 44 Steyne Ave, Plimmerton, Porirua.
Porirua
is a city in the Wellington region of North Island of New Zealand. 
The clinic is run by Doctor Brendan Smallbone. Doctor Smallbone was born in New Zealand and always had an interest in how the body works since he was a child. He studied at Otago University. After which he spent 5 years studying Chiropractic in Auckland.
He has worked in Hong Kong for four years before moving back home in 2015. He then proceeded to open his own clinic. And with a name like Smallbone, you could say he was destined to be a great
local Porirua Chiropractor
What is Chiropractic?
Chiropractic is classified as a system of alternative/complementary medicine based on the diagnosis and manipulative treatment of misalignments of joints especially those of the spine, which is responsible for other disorders like those of the nervous and muscular systems.
Chiropractic treatment improves health through restoring the structure of the spine and by reducing pressure on the neurological tissue. Chiropractic does not make use of medicine or surgery. It however makes use of other treatments and approaches such as:
•    Heat and Ice
•    Electrical stimulation 
•    Relaxation techniques
•    Rehabilitative and general exercise
Now we can understand who a chiropractor is:
A chiropractor like Dr. Smallbone is a person who focuses on the diagnosis and treatment of neuromuscular disorders with emphasis on treatment through manual adjustment of the spine.
Generally, Doctor Smallbone aims to correct alignment problems, alleviate pain, improve the functioning of the body and support it's natural ability to heal itself.
Doctor Smallbone offers treatment for the following areas:
•    Back pain
•    Neck pain
•    Sciatica (which is leg pain )
•    Disc Herniations/bulges
•    Muscle tension
•    Headaches
•    Numbness and tingling
•    Sport injuries 
•    Arthritic pain
Treatment
Like most chiropractors when one visits Smallbone Chiropractic, Dr. Smallbone starts with taking your medical history. After which he will perform a physical examination focused on the spine. Other tests like X-rays may be taken if deemed necessary. If Chiropractic treatment is considered appropriate, a treatment plan is developed.
Treatment is mostly administered using the hands or a device to apply a controlled, rapid force to a joint. Health is restored by increasing the range and quality of motion in the area being treated. Despite having majored on neuromusculoskeletal disorders, chiropractors, when appropriate will refer patients to medical doctors.
Dr Smallbone seeks to reduce pain and improve the overall functionality of the body. Although chiropractors like Dr Smallbone focus on neuromusculoskeletal disorders they also advise patients and educate them on:
•    Counseling about weight loss, diet and other lifestyle factors
•    Dietary supplements
Why should you consider Chiropractic care at Smallbone Chiropractic?
Research has shown that spinal manipulation has benefited most people with back conditions.
It is affordable as regular visits cost; Initial consultation and adjustment goes for $75 while an adjustment visit goes for $45. If one is covered by ACC it costs $50 for an initial consultation and adjustment while an adjustment goes for $25.